July 27, 2023
Baldovar 923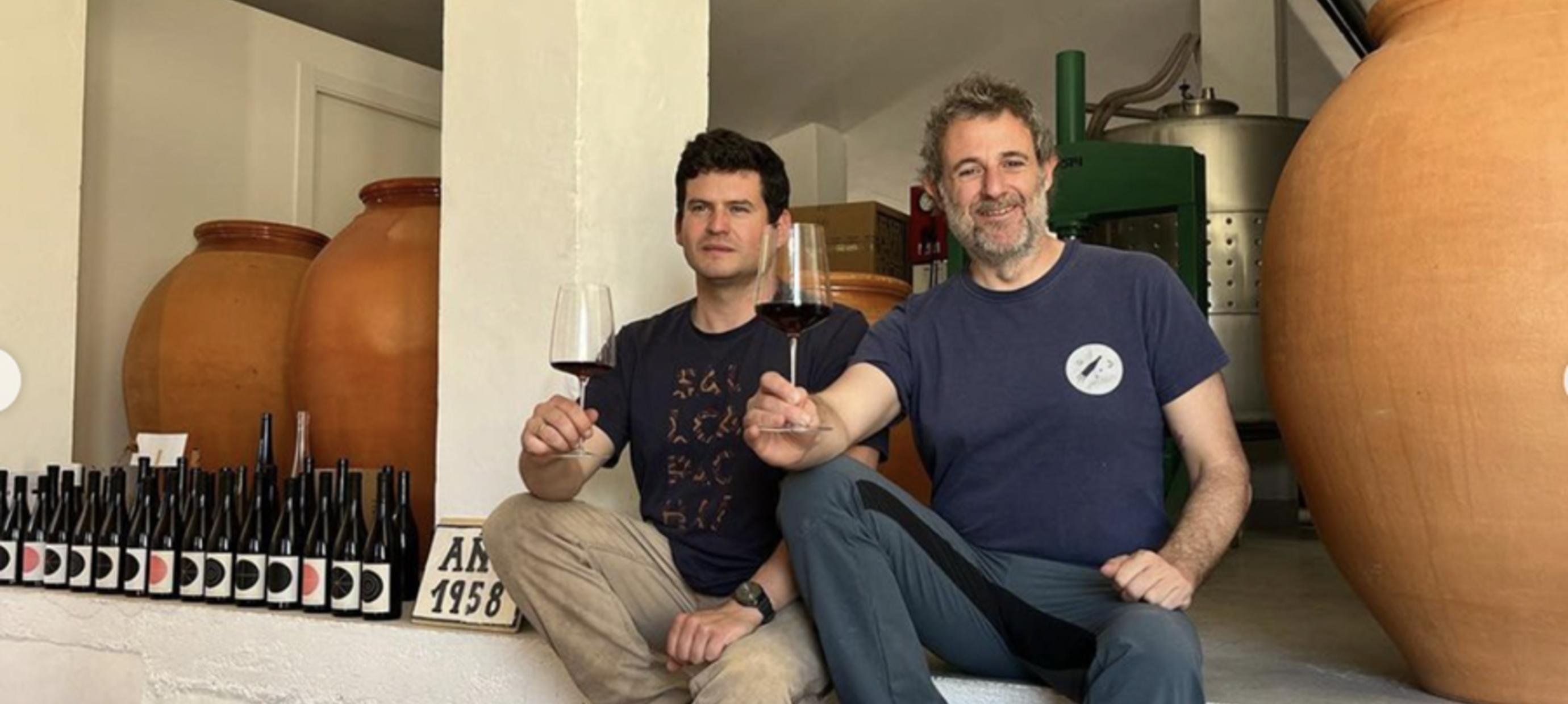 In 2016, at an altitude of 923 meters in the village of Baldovar, in the mountains of Valencia, Spain, Baldovar 923 was born. Founders Nito Alegre and Francisco Bosco saw the tremendous potential to produce high quality wines given the purity of the soils, climatic characteristics, high altitude, and the old vine indigenous varieties of the area.
In need of a place to fulfill their dream, they transformed an abandoned wine cellar from a winemaking cooperative in the village built in 1958 that had no running water or electricity into a more modern workspace and tasting room.
Baldovar's mountain vineyards are on calcareous soils, which is ideal for water retention and drainage, higher acids, root/vine development, and disease resistance. The high altitude up to 1,200 meters and cold climate with very little water means their 20 to 80 year old organically/biodynamically farmed vines produce small amounts of fruit, but what comes from them is exceptional.
Their main focus is on indigenous grape varieties of Valencia, such as Merseguera and Bobal, among others. There is little-to-no intervention in the vineyards, as well as in the winery. Nothing is ever added or taken away and the winemaking is very gentle, with no punchdowns or lees stirring. To ensure they showcase the pure expressions of the grapes, only large barrels, traditional Spanish clay tinajas, or stainless steel is used.
Winemakers in the region feel a responsibility to recuperate vineyards, ensure employment in the villages and to rebuild communities, and Baldovar is right there with them. They're producing among the world's most terroir-driven wines and we respect their dedication to their land and community. We have a few of their wines in the shop at the moment and can't wait to see what comes next!
-Michelle-