September 14, 2023
Maloof Wines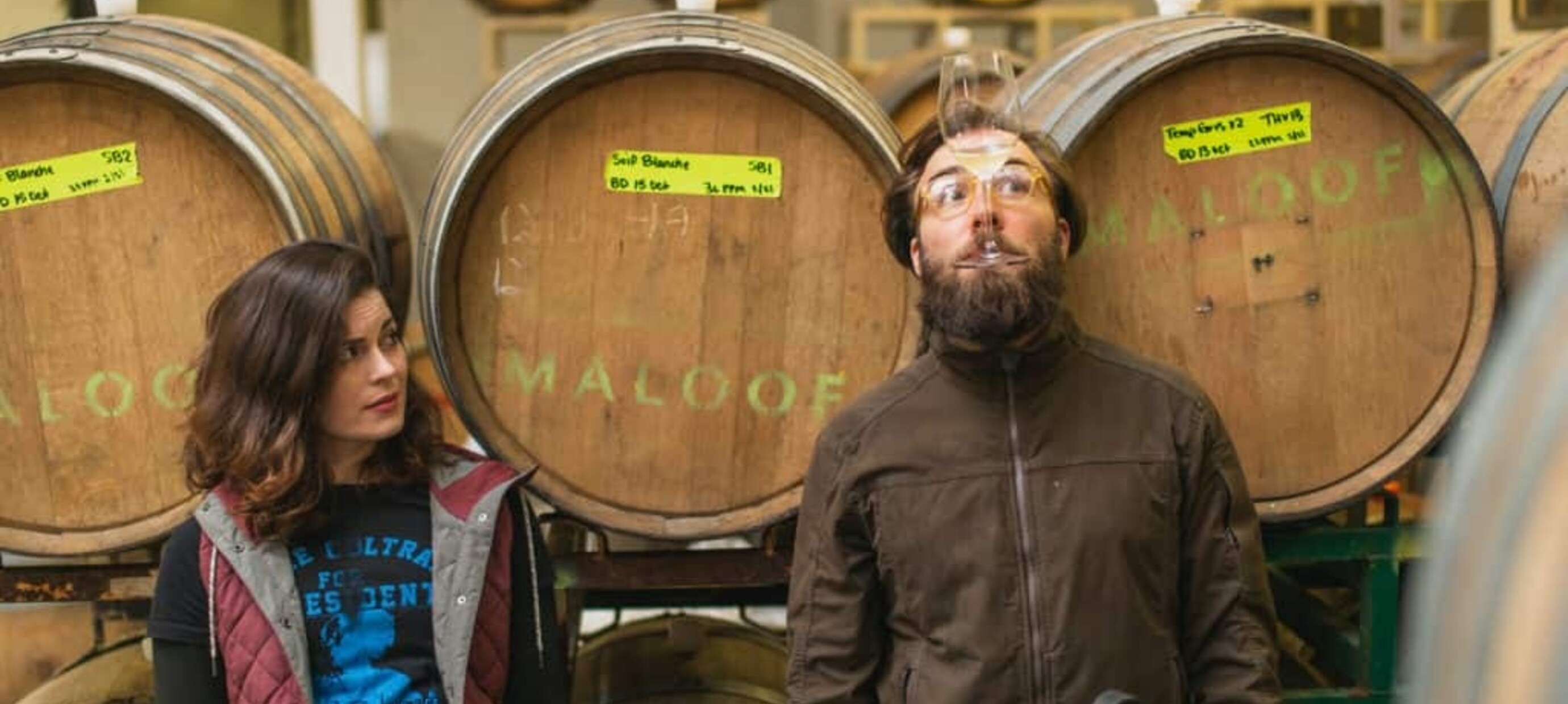 Maloof Wines is the project from the dynamic duo of Ross and Bee Maloof, based in Forest Grove, Oregon, just west of Portland. Ross had a taste of wine-life as a sommelier in restaurants for over a decade in Philadelphia while Bee represents the hard science behind their project as a former engineer in the aerospace industry. They ended up working harvest in the Willamette Valley in 2016 on a trip to visit friends and basically never left. 
In 2017, they officially moved from the east coast to the west coast, and after many subsequent years of working out of someone else's facility, are now producing wines at their estate vineyard and winery. Although it's still a shared space, this time it's with their best friends next-door at Fossil & Fawn (also in the shop!). They pretty much only make white wine for a couple reasons. #1, they love it. And what better way to ensure you have a lifetime's worth of wine you like to drink than to make it yourself! #2, they respected the fact that they were outsiders and didn't feel the need to take on all the great Pinot Noir producers of the Willamette Valley. They wanted to forge a path of their own in the region and give the grapes that don't get as much attention some time to shine. 
They're best known for single vineyard designates of Pinot Gris made with fruit from renowned sites like The Eyrie, Johan, and Temperance Hill vineyards. These aren't your Aunt's pinot Grigio's from the bottom shelf at the grocery store. These are full of energy, and truly capture place and time in each bottle. We love Maloof and are excited to share a growing selection with you!
-Michelle McDermott-