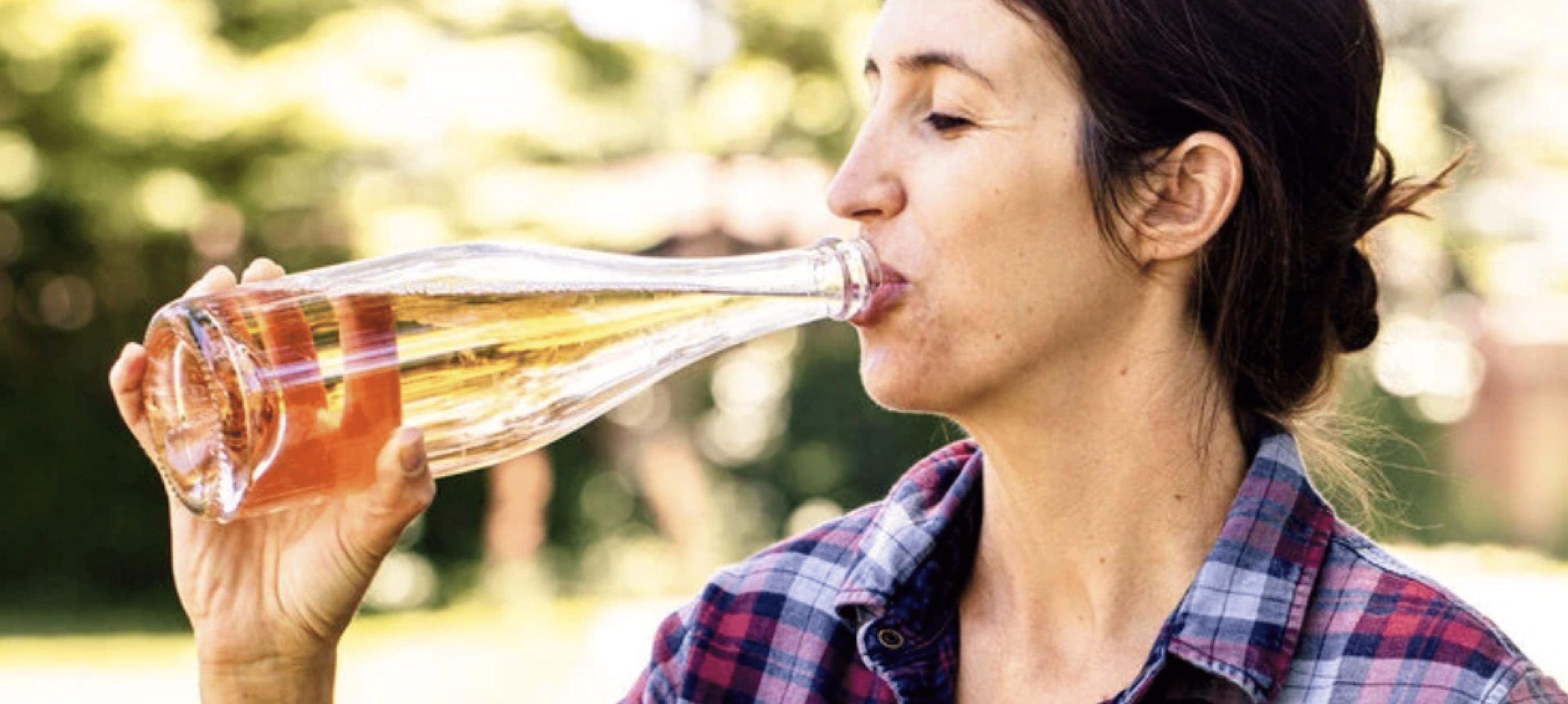 One summer, Mommenpop founder Samantha Sheehan embarked on a quest to create the perfect summer beverage – something that would be citrusy, colorful, and best served chilled. However, she wanted to steer away from the usual fuss of cocktails and overly sweet spritzes. Drawing inspiration from her expertise in winemaking, Samantha combined locally-grown Seville Oranges with her own Chardonnay to create something that would not only tantalize the taste buds but also deliver a whole new drinking experience for her family and friends. The result of her creativity was something beyond wine – more playful and vibrant. Thus, Mommenpop was born!
Mommenpop captures the essence of California in every bottle. Each batch starts with a base wine made from organic Northern California grapes, setting the stage for a delicious and refreshing drink. To add depth and character, they fortify the wine with Napa-made grape neutral spirit and infuse it with the flavors of whole, organic California citrus. To ensure an authentic and pure taste, only select botanicals and organic, whole ingredients are used.
Mommenpop refrains from using dried peels, powders, essences, dyes, or flavorings. Their aperitifs contain no added sugar or sulfur, making it a healthier way to enjoy a delightful summer beverage. And they are always gluten-free, dairy-free, and vegan!
Beyond just the taste and ingredients, Mommenpop represents a passionate female-led venture, produced in the renowned Napa Valley in California. The combination of innovation, natural ingredients, and ethical production practices makes Mommenpop not just a drink, but a story that people can connect with.
So, this summer, let Mommenpop's versatile, fruity aperitifs transport you to paradise. Cheers to Mommenpop – the wine bursting with thousands of pounds of organic California citrus!
-Charlotte-