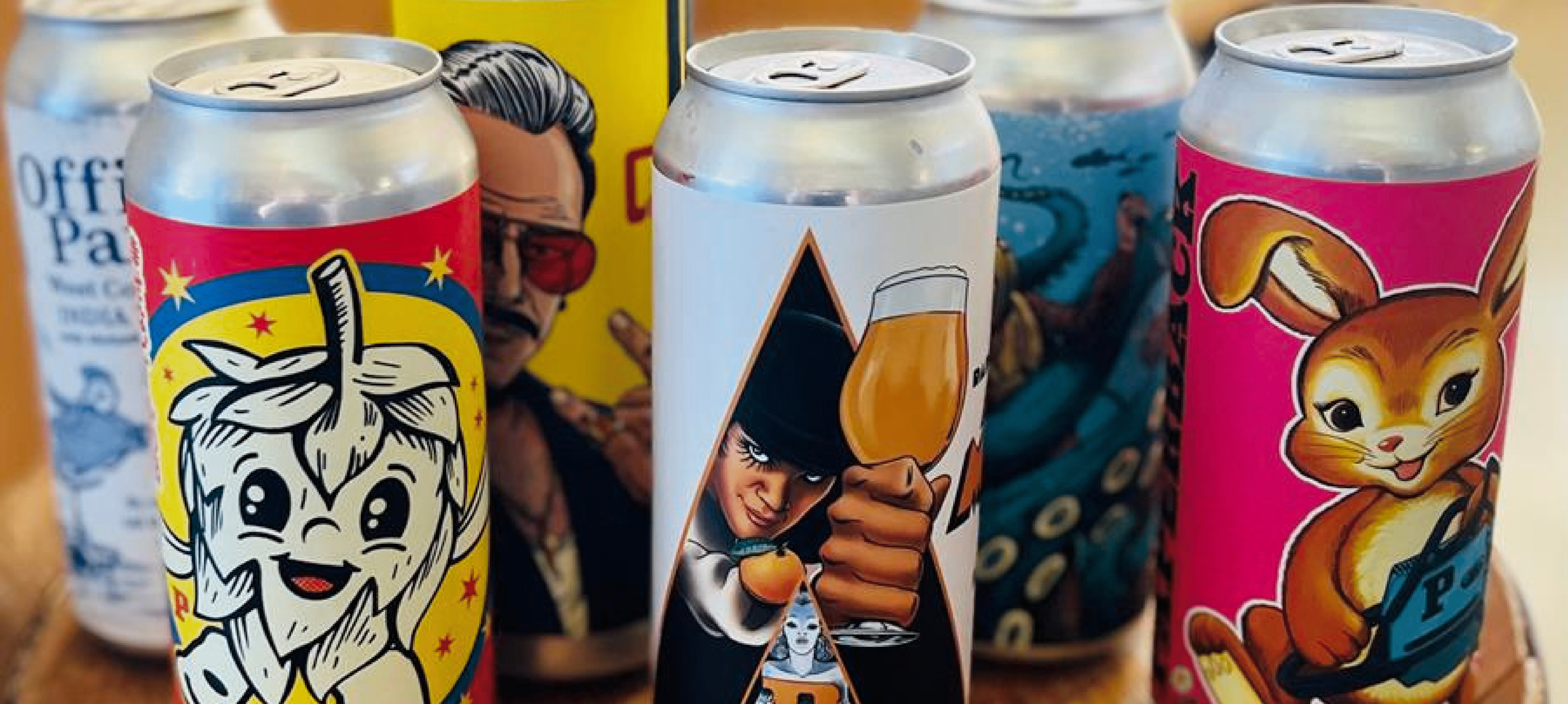 In 2013, a fortuitous interoffice email sparked the genesis of Paperback Brewery. Strangers Chris and Brandon, united by their shared interests in art, food, music, and craft brewing, embarked on a journey together. From the inception of a small pilot brewery known as "The Lab" in Brandon's garage, they spared no expense in equipping it with top-notch tools, including a ½ BBL brewing system and microscopes for precision yeast cell counting. Despite legal constraints on selling their creations, "The Lab" became a haven for refining diverse beer recipes.
Over the years their commitment to the craft has never wavered. Countless hours of trials, experimentation and extremely hard work landed them in a place where there was only one thing left to do. Chris and Brandon had crystalized their vision. Their passion and expertise now well combined to bring us Paperback Brewing Co.
Each beer is wrapped in what looks like the cover of a steamy romance novel or your favorite childhood adventure tale. But don't be fooled by this playful branding, the beer inside these eye-catching cans is seriously good.
Needless to say we are big fans of their ales and have been for some time now. You can usually find at least two of their releases in our beer fridge. Although right now we have 6! AND two on draft at the bar. We love them so much that they will also be featured in this September's Beer Club. So if haven't tried Paperback, now is the time! Come pay us a visit and stay for a pint or follow the link and let us bring it to you with Stanleys Home Delivery.
-Charlotte-