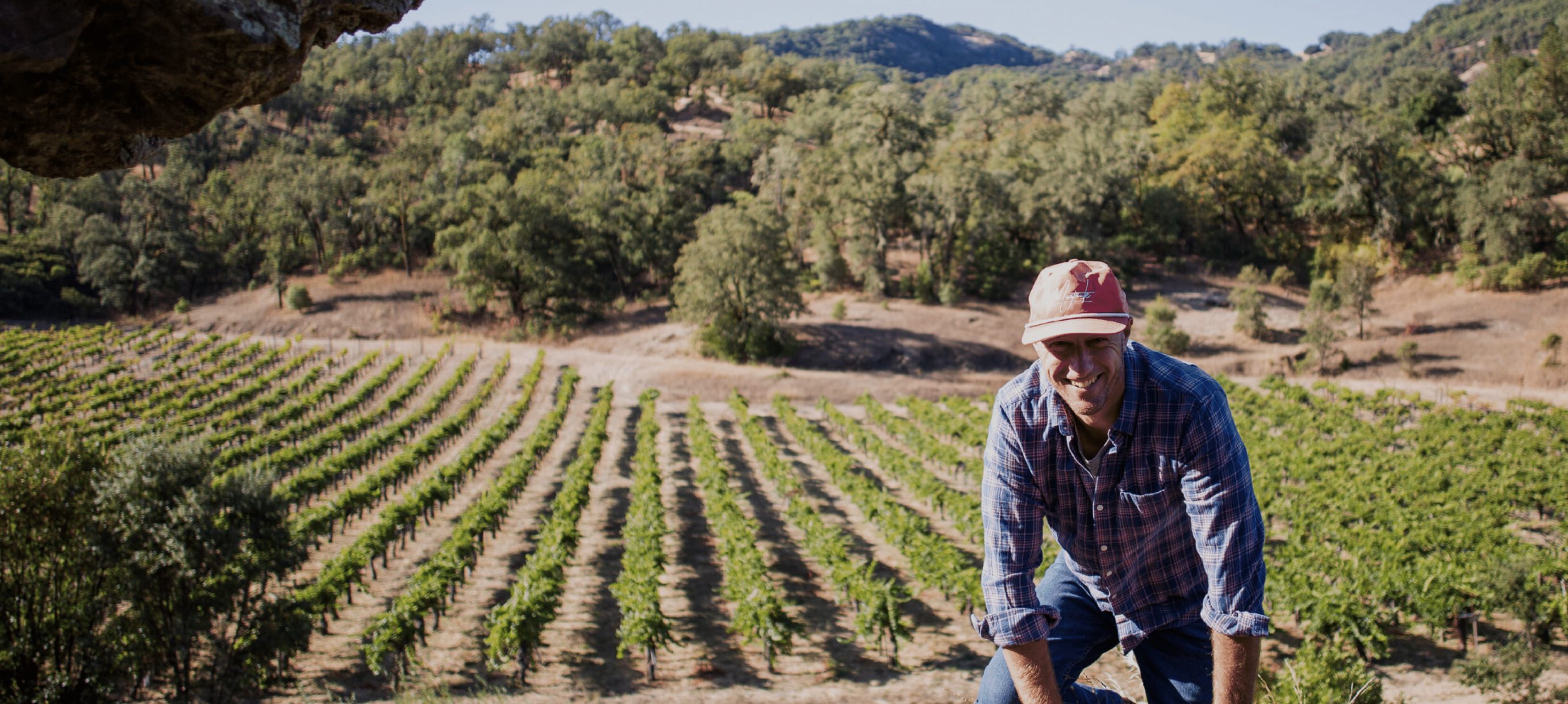 Owner and winemaker Mike Lucia has been finding his way in the California wine world since he moved to Healdsburg as a teenager in 1992. Working in restaurants in the area, he started to get to know some local winemakers and his first wine job was working a harvest at DeLoach Vineyards in the Russian River Valley. Although he had no experience, during his interview with the winemaker, Mike was asked what he wanted to do and his response was something every winemaker dreams of hearing when looking for harvest interns — "I want to clean!" And just like that, he was in.
This experience sparked something in him as he met people in the industry from the winemaking side, hospitality, vineyard, and even in maintenance who clearly loved what they did. And he felt inspired by watching people taste the wines and see their eyes light up from something he helped make. Working at DeLoach led to jobs at many other well-respected wineries such as Ridge, Forchini, Goldeneye, and Copain. Mike fell in love along the way with the wines of Burgundy and sought to find a similarly nuanced, terroir-driven experience at home in California. 
In 2014, while still the assistant winemaker at Copain, Mike started a side project of the kind of wines he loved to drink and so began Rootdown, referencing to the influence the soil has on a wine. Today, Mike has expanded to include a few more brands: Es Okay, which was a way to help growers find a home for leftover fruit and as it turns out is way better than "okay" and Cole Ranch which pays homage to John Cole who planted the high-elevation, 55 acre Cole Ranch Vineyard in '73 with Riesling, Merlot, and Cabernet Sauvignon - old school, classy, structured sort of wines. Cole Ranch happens to also be America's smallest AVA and in 2019, Mike became an owner of it. He's since shifted the focus for Rootdown to all Jura-inspired wines and has grafted 6 acres to Trousseau, Pinot Noir, Poulsard, Savignin and Chardonnay.
Mike's intention is to let curiosity form an experiment, while making serious wines that over-deliver at their affordable price points. Stylistically, his wines are low alcohol, high acid, and more delicate. He's very hands-off, allowing the grapes and sites to speak for themselves. The wines are fermented with native yeast, no new oak, bottled within 10 months to preserve freshness and varietal character, and sulfur is used only in amounts less or equal to what is found naturally on the vine and added at bottling. The vineyards are farmed organically and harvested to lead with earth and texture rather than only fruit. We have the Trousseau and Chardonnay available in the shop now but it's super limited and almost gone sooo..see you soon! 
-Michelle-