July 27, 2023
"The Sun Also Rises" - Stanley's Cocktail Kit 2023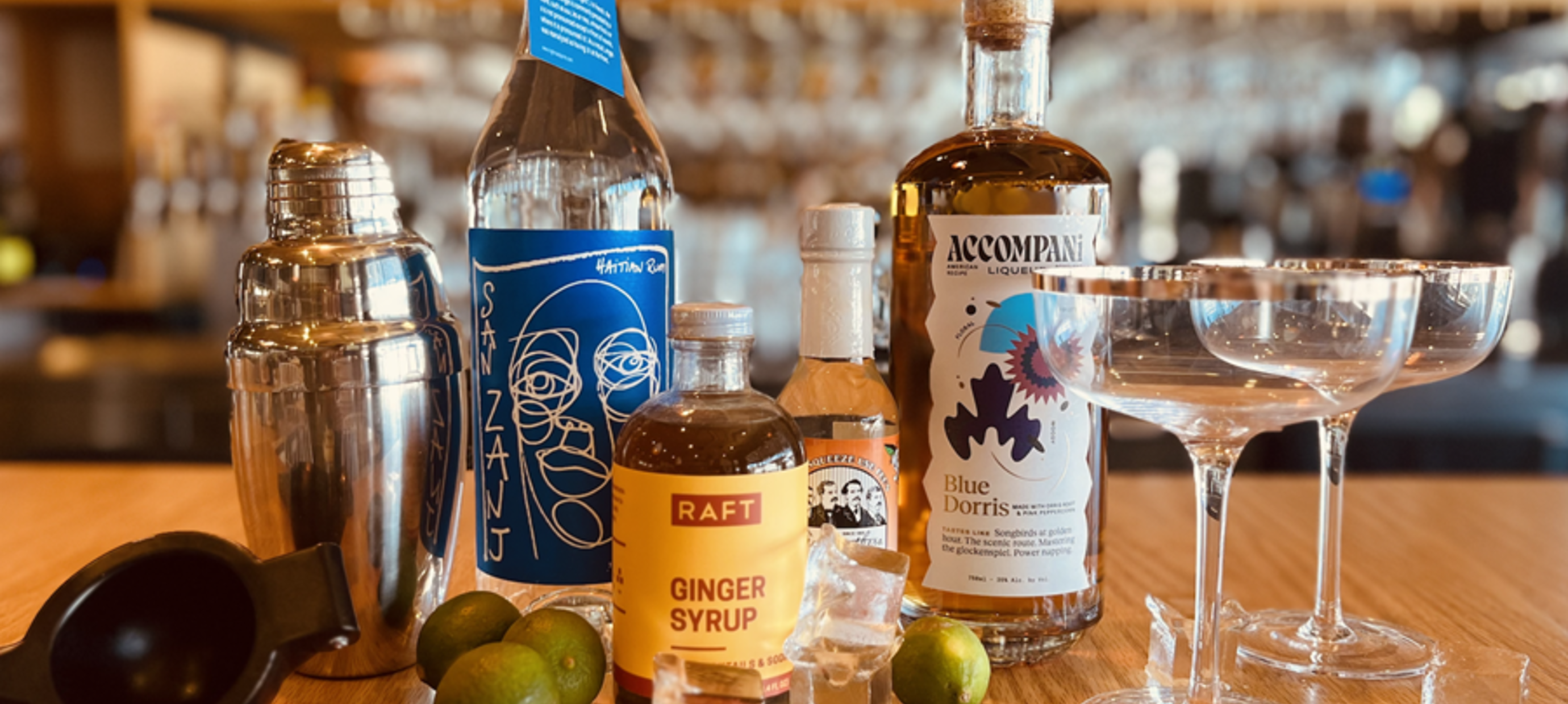 As some of you may be aware, we recently and somewhat reluctantly said goodbye to our Cocktail Club subscription program. It has made way for some new and exciting projects, but we understand that there is still a need for cute curated cocktail kits, so here we are, with a new and more flexible option for you home mixologists and entertainers. Each season we will be putting together a weather appropriate ensemble for you to purchase online or in store.
This season we have put together a delightful little spin on the traditional Hemingway Daiquiri.  "The Sun Also Rises" is a nod to this tried and true classic with some fresh new ingredients. The star of the show is one of our favorite new spirits, San Zanj White Rum. This is a deliciously clean and grassy Haitian rum that hits all the right notes.
Best supporting role goes to a beautiful amaro driven botanical liqueur from our talented friends up in Oregon, Accompani. They make some incredible liqueurs and amaros whose ingredients read like an herbalists' apothecary. If you're not familiar with these folks then I recommend you make yourselves acquainted or better yet, let one of the Stanley's team help you out. We would love to introduce you.
Next up we have a perfectly versatile Ginger Simple Syrup from Raft. This is great little card to have up you sleeve for all sorts of cocktails and mocktails. Bright and fresh with just the right amount of ginger heat.
And last but not least, Fee Brothers Orange Blossom Water. This adds an etherial prettiness that is subtle but essential. Now all you'll need to complete the scene is some freshly squeezed lime juice and some ice. So what are you waiting for? Grab a Summer Cocktail Kit and get the party started!
-Charlotte-