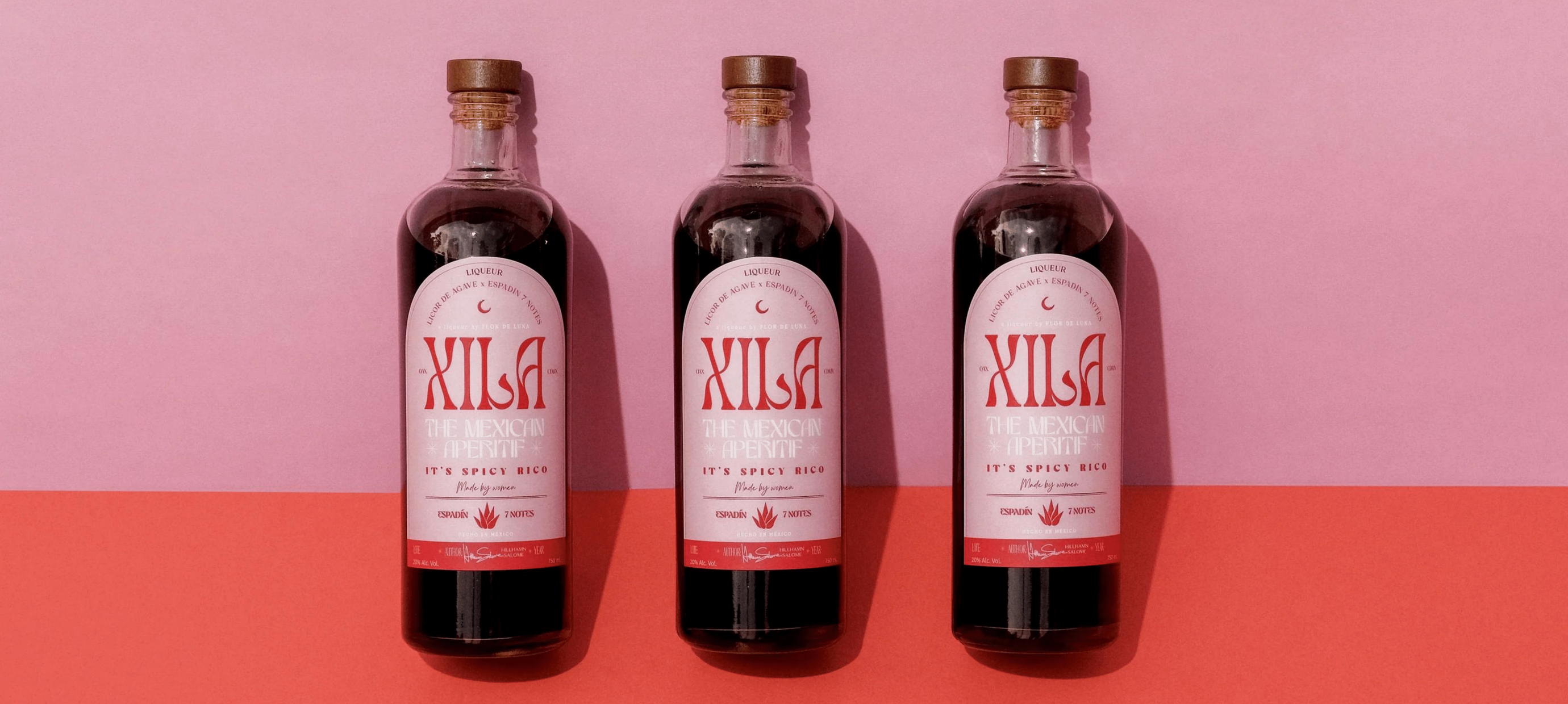 Who are they?
After years on the Mexico City bartending scene, Hillhamn Salome decided she wanted to deep dive into her favorite spirit: mezcal. 
In 2015, she founded Mexico's first female-powered distillery, staffed by a lean team of five women. Their signature offering, Xila (pronounced "SHEE-la"), means "woman" in the indigenous Oaxacan language  of Zapotec.
What are they making?
Flor du Luna's signature offering is Xila Licor de Agave, a mezcal-based aperitif. The aperitif's journey starts in Oaxaca, where Salome sources the base Espadin mezcal from mezcalero Edilberto Bautista, who manages the palenque (mezcal distillery) with his wife. 
Once the base mezcal arrives at Flor du Luna's Mexico City distillery, the team macerates the mezcal with botanicals for seven days. Each of the botanicals — roasted pineapple, ancho Chile, cinnamon, pepper, clove, hibiscus, and lavender —  are hand-picked by the Flor du Luna team for quality and consistency, with one team member taking full responsibility for each botanical.
Then, the team blends the mezcal with homemade simple syrup, bringing the ABV of the mezcal down from 50% to 20% — aka the perfect proof for a buzzy brunch cocktail.
Why do we like them?
I'll be honest. I think Xila is one of the most slept-on spirits here at Stanley's. Once tasted, its unique flavor profile sticks in your mind. It's warmly spiced, but just as at home in a summer spritz as in a boozy coffee drink. It has an edge of tropicality, and an almost cocoa-like sumptuousness to it. 
It can be intimidating to buy a liqueur, but you don't have to overthink Xila: put some over ice, and you've got a great sipper.
But, if you feel like getting a little more ambitious, try this variation on a mezcal Negroni, inspired by Andrew Saglia's Tierra del Fuego:
Xila Negroni
1oz Aperitivo Cappelletti
1oz Xila Licor de Agave
1/2 oz Angelisco Tequila Blanco
1/2oz Fidencio Espadin Mezcal
3 dashes Dashfire Mole bitters
-Sara-